Since 1969 the members of the Pozzuolese Oil Mill have been committed with passion to the enhancement of the area's olive oil
Thanks to adequate systems and modern machinery, the company adopts a continuous improvement of quality
The experience of the producers contributes to the production of a high quality oil, always maintaining traditions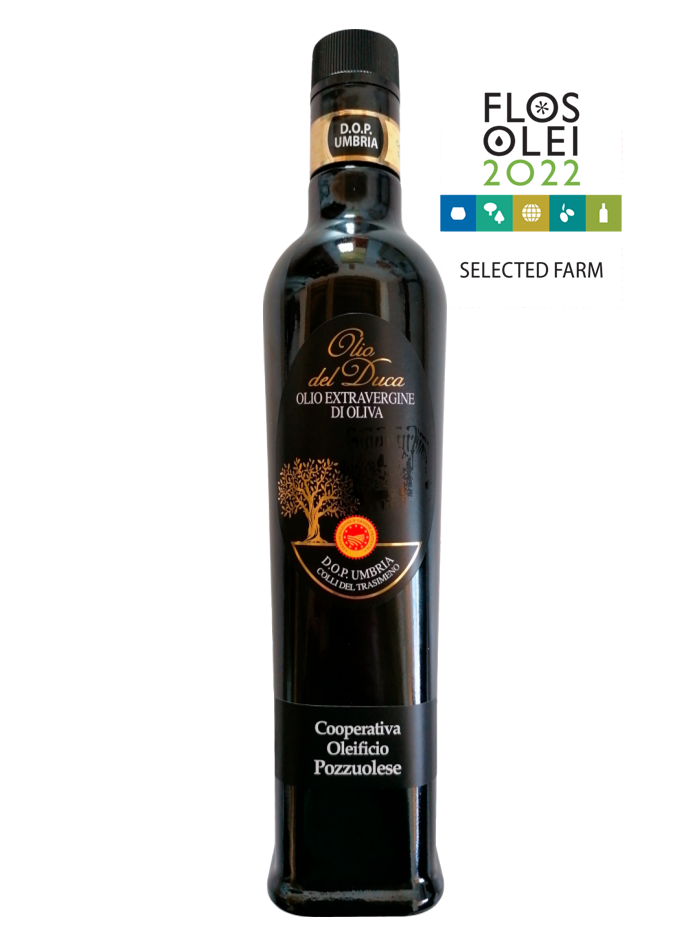 Olio DOP Umbria Colli del Trasimeno
- Olio del Duca -
An Umbrian OIL
from ancient traditions
Paying homage to Ascanio della Corgna one of the most influential characters of the medieval period.
Oil derived from the olive trees that surround the historic Castle of Castiglione del Lago, Harvested in the veraison phase that characterize it for its light green color and the net fruity aroma of olive; light, fresh and lively with exquisite sensations of light and spicy bitterness.
It is made sweeter by the climate of the area mitigated by the waters of Lake Trasimeno and by the Agogia, a cultivar that marries Frantoio, Leccino and Moraiolo.
From the ancient oil tradition of our lands all the fragrance and genuineness of a quality olive OIL produced in the hills of Lake Trasimeno (Umbria)