TASTING and GUIDED TOURS
POINT OF SALE
Within the company structure we have a shop directly selling oil and typical local products of our members (Fagiolina del Trasimeno, wine, honey…).
The Cooperative makes available to customers and visitors the oil mill where the entire oil production process takes place, for guided tours.
The aim is to spread the knowledge of production techniques, as well as to promote the culture of oil.
The production techniques have evolved but the love for plants, for our lands and for the quality of the product has remained unchanged.
The members of the Pozzuolese Oil Mill in fact produce extra virgin olive oil with the same care and attention with which it was produced in the past..
WE ARE WAITING FOR YOU IN THE MILL
It is possible to carry out guided tours with tasting, even for large groups, having large parking spaces that can accommodate cars, campers and coaches.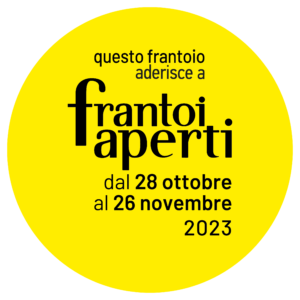 During FRANTOI APERTI 2023, from Oct. 28th to Nov. 26th
We are open every day, including festivities, at the following times:
– Morning 09:00 – 12:30
– Afternoon 15:00 – 18:00
TASTING and GUIDED TOUR
...come and visit us in the oil mill!